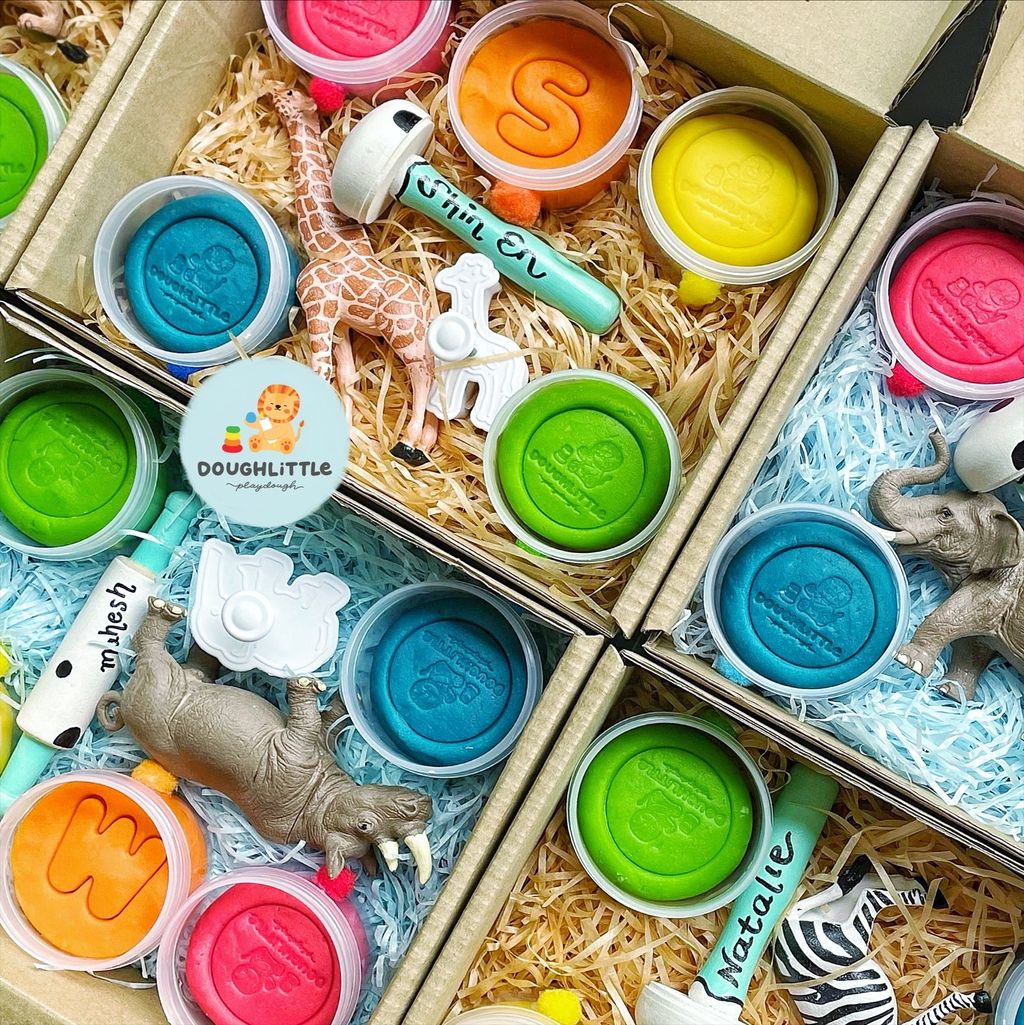 Our premium starter kit is a truly popular choice amongst customers who wish to start their child's play adventure with Dough Little - especially as gifts. This all in one set comes with our bestselling coloured Playdoughs, tools and a specially curated toy for lots of wholesome fun! What's more, our premium kit is fully personalisable with your Little One's name. For that extra smile!
This kit includes 5 dollops of scented playdough:
Red; strawberry
Yellow; lemon
Blue; bubblegum
Green; peppermint
Orange; orange
- 1 wooden mushroom squisher (or Roller if stocks run out)
- 1 safari animal (chosen at random)
- 1 animal Cutter
- Child's name can be personalised on Box & Roller
- Child's initial can be stamped on playdough
Recommended age: 12 months+
Each dollop of Dough Little playdough is made fresh upon order and weigh 100 grams each. They are super soft, lightly scented, non-sticky, kinder to young skin and lovingly handcrafted using only high grade food materials, as such they are totally safe for children as young as 6 months old.
Tiny tips: Our Playdoughs last between 3-6 months and should be kept in their sensory boxes, away from Mr. Sun. Start squishing and playing with your Playdoughs as soon as you purchase them, they last longer that way. Always play on a tray with clean and dry hands. All products should be played under parental supervision at all times.
Disclaimer: We pride ourselves in creating these truly handy and unique boxes as shown in each picture, however there may be slight variations due to lighting from screens and also replacements due to stock shortage.