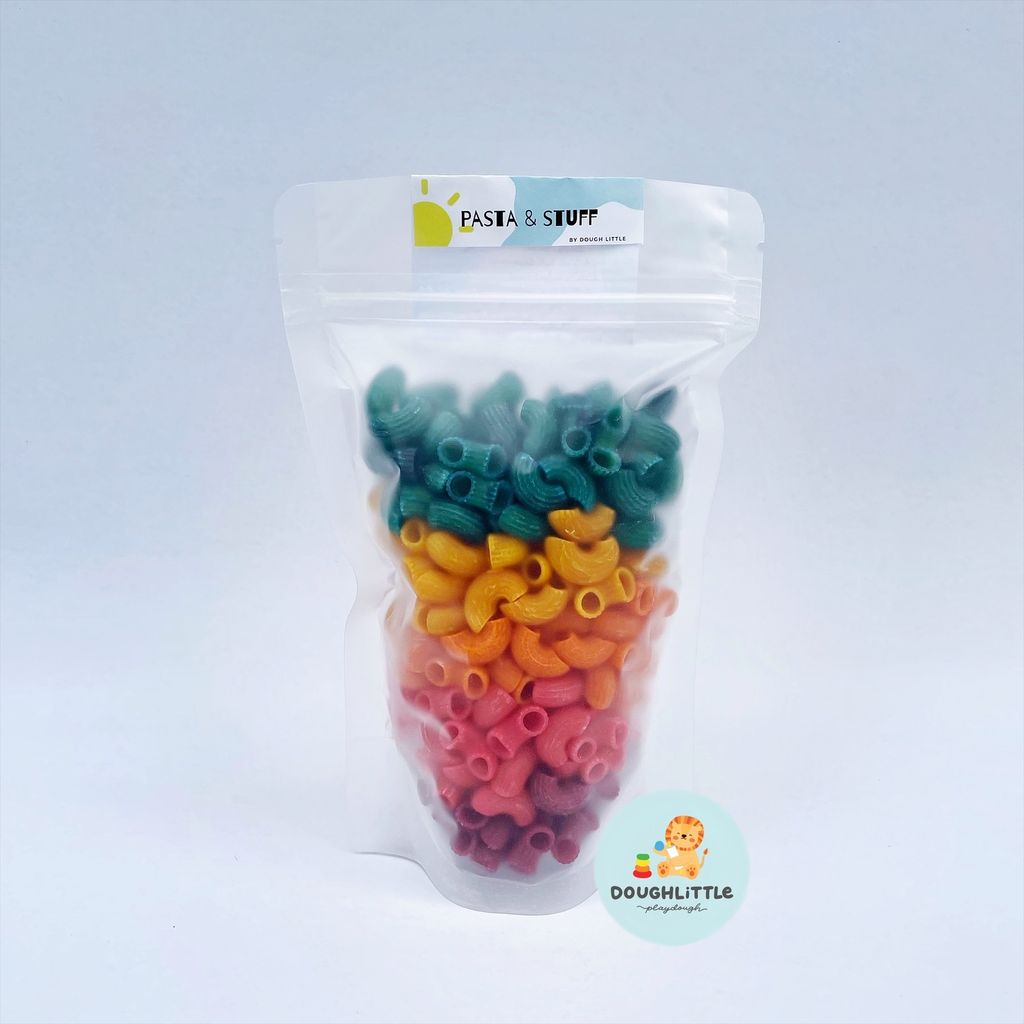 Dough Little prides ourselves in creating truly colourful Bags of Pasta that are vibrant, fun and extraordinary. Well, let's start creating, scooping and playing!
Each Pasta Bag includes:
- 250 grams of coloured and scented macaroni pasta (Orange, Yellow, Pink, Blue-Green, Purple)
Recommended age: 18 months +
Dough Little Senses introduces the wonder of natural pasta, which is crucial for building neural networks in a child's brain for development and growth. Each bag provides your child with fun, engaging and wholesome play experiences, whether on their own or with the family.
Each batch of Dough Little sensory pasta is made fresh upon order and weighs 250 grams each packet. They are made with 100% food material, i.e. pasta, food colouring and flavouring. They are lightly scented, natural and does not contain any chemicals, alcohol or icky vinegar. As such they are totally taste safe for all children. Our sensory pasta lasts up to 12 months and should be kept in enclosed container, preferably away from Mr. Sun. As they are natural products, a couple of weavers (tiny, black bugs) might appear after some time - just pick & squish to remove them.
Tiny tips: Always play on a tray with clean and dry hands. All products should be played under parental supervision at all times.
Disclaimer: We pride ourselves in creating these truly handy and unique bags as shown in each picture, however there may be slight variations due to lighting from screens and also replacements due to stock shortage. Dinosaur fossil and cups are not included in the bag.